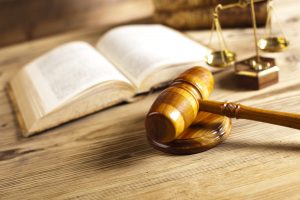 A DUI attorney in Vermont uses a variety of strategies to help clients who have been charged with driving under the influence. Sometimes the individual admits guilt, in which case the role of the lawyer is to persuade the judge for leniency. In other instances, the lawyer fights the charges by looking for problems with the evidence gathering process or another questionable issue.
Delays and Work Furlough
One tactic that may be used by a DUI attorney in Vermont is to create delays that allow a client to maintain full freedom as long as possible. Someone facing certain jail time, for instance, may want to get affairs in order before incarceration. The time may also be used by the lawyer to convince the prosecuting attorney or a judge to allow a work furlough. The individual then can be away from jail during certain hours of the day.
Persuasion for Leniency
People who are repeat DUI offenders will have to deal with a mandatory minimum jail sentence at some point. A lawyer may be able to delay this for several months or even a year, but sometimes it's inevitable. A judge may be persuaded to keep that sentence to the minimum instead of increasing it, which the court is allowed to do.
Client Behavior Changes
If the person has showed significant motivation to make changes, that may help. For instance, enrolling in a residential or an outpatient rehab treatment program may be a good idea. A lawyer such as Jason J. Sawyer, Attorney & Counselor at Law can discuss other behavior changes that can be useful, but those changes should be sincere.
Avoiding Ineffective Strategies
In some criminal defense cases, mitigating circumstances can be offered in a plea for leniency, but that is usually not favorable in a DUI case. For example, the defendant may want to talk about how a close relative passed away the day before, leading to the DUI episode the next night. A judge will not be sympathetic to this type of defense. The client's lawyer can explain why some strategies may be effective and some may actually undermine the case, and thus are best avoided.