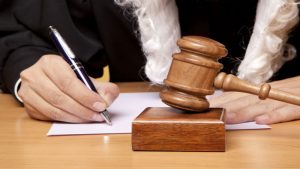 There are various reasons to why a person does not think they need to consult with an attorney about planning their estate for after they have passed away. They may feel that they are still too young and have plenty of time to prepare their final wishes. They may even believe informing a family member of how their estate should be distributed will be enough to make sure the right beneficiary receives their property. Unfortunately, both reasons can leave you at risk of not having your property correctly dispersed after you have passed away. In addition, it increases the chance of your family being subjected to an extensive court battle that can consume most the estate. Nevertheless, an estate planning lawyer in Moline, IL area can prevent this from occurring by establishing a legal document of your final wishes.
What Can Happen if You Do Not Legally Plan Your Estate
If an executor is not established, the state will distribute the property according to the law. This risks the chance of non-family members such as a life partner not obtaining the assets you wanted them to inherit.

If the state handles the estate, a huge portion of your finances can be paid to the court for overseeing the distribution of your estate.

The process can be drawn out if there is a dispute among family members.

Beneficiaries can face paying higher taxes on their inheritance if not properly documented.

An estate planning lawyers in Moline, IL can prevent minor children being granted custody to a family member you do not want to care for them.
Protect Your Final Wishes by Consulting a Skilled Attorney
You have worked hard all your life to obtain the assets that you own, you do not want to jeopardize losing your property to the state. David J. Franks Attorney at Law can assist you in making important decisions on how your estate should be handled and document the information for you. He will know how to file the paperwork to reduce the chance of your estate being challenged in court.