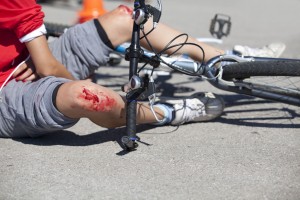 Some personal injury claims may be easy for any layman to deal with. Others, however, will benefit from the knowledge and experience of a personal injury attorney in Marietta. If you're wondering if your injury may require greater and more professional attention, these signs help indicate whether or not you should hire a personal injury lawyer:
1. Permanent or Long-Term disabilities
Some accidents may result in long term or permanent injury that will affect your physical capabilities or appearance for a substantial period of time. If your injuries fit this description, then seeking legal counsel is essential. An experienced personal injury attorney will help you secure the compensation you deserve for your injuries and allow you to get the most out of your claim.
2. Severe Injuries
A cut to the finger won't likely result in a lawsuit. But if you have lost a limb or become permanently disfigured because of the negligence of another, then an attorney should be consulted. What injured parties may not realize is that the greater the amount of an injured party's compensation increases, the greater the range of compensation widens. Attorneys will have the knowledge necessary to navigate personal injury laws and prove that you deserve a certain amount of compensation to cover your current and future expenses.
3. Medical Malpractice
Any unprofessional, incompetent or careless treatment delivered by a nurse, doctor, hospital, clinic, lab or any other type of medical provider requires the experienced handling of a personal injury attorney. The medical questions, as well as the legal rules involved, are incredibly complex and more than likely go beyond the scope of one who is unfamiliar with the law.
4. Toxic Exposure
Exposure claims are difficult to prove. These cases require complex scientific data paired with tenacious investigative skills in order to uncover the potential toxic effects of many of the substances individuals may encounter when on the job or out and about in Marietta. Any individual who believes that they may have been exposed to a toxic chemical need to seek legal counsel. Most personal injury lawyers will have the resources necessary to research and back up your claim in court.
5. Stubborn Insurance Companies
Despite the fact that a claimant may have been paying an insurance premium for the last several years, insurance companies can still be particularly difficult when it comes to compensating their clients. If an individual has been denied coverage from his or her insurance agency for any injury claim (including at-fault vehicle accidents and personal injury claims), they should seek legal counsel. A knowledgeable personal injury attorney will likely be familiar with how the insurance company works, what their policies are, and be able to turn your once denied claim into an accepted one that earns you higher compensation.