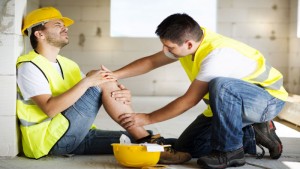 When a workplace injury occurs, injured workers are entitled to worker's compensation benefits if they miss over five days of work because of their injuries. Benefits for workers missing at least five days of work covers medical expenses and wage replacement. Those missing fewer than five days would be eligible for medical only benefits. Although the process of filing worker's compensation is meant to be fairly streamlined, this is not always the case. When problems arise, victims can benefit from hiring a Workplace Injury Lawyer in Melrose MA.
Injured workers must report their injuries to their employer as soon as they become aware of them. Once a worker has informed their employer of the injury, the employer is responsible for electronically filing the Employer's First Report of Injury. The employer must file this form within seven days of the injury or when it was first reported. If an employer fails to do so, they can be fined.
The process of dealing with the insurance company and employer is not always easy. Workers are sometimes denied their benefits, even when they deserve them. If a claim is denied, a worker can benefit from hiring a lawyer. The lawyer will help them through the conciliation meeting and the conference in an attempt to work out an approval of payment. If a denial is still given by the employer and their insurance company, a hearing will take place before an administrative law judge.
A lawyer will represent their client through the entire process, protecting their rights and working towards a fair and favorable outcome. Even if the judge does not find in favor of the injured worker, this is not the end of the process. The lawyer can file an appeal with the Review Board, which has the power to reverse the decision made by the administrative law judge.
If you are dealing with an injury that occurred on the job, it can be helpful to hire a Workplace Injury Lawyer in Melrose MA. Contact the Law Offices Of Burton J. Hass and have them schedule you a consultation appointment right away so you can get started on the process.
You can also visit them on Facebook.