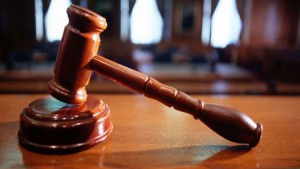 Whenever traveling on the highway, accidents are bound to happen. The more traffic on the road, the greater the risk of accidents. When motorcycle accidents happen, they are bound to be more deadly than crashes involving cars and trucks. This is because the rider is exposed directly to the impact, thus standing a greater chance of getting severely injured or even killed. A motorcycle accident attorney in Charles County MD helps many clients who are injured in a motorcycle accident. Here are some things injured parties in Maryland should understand about the laws involving motorcycles and accidents.
When an injured person decides to file a personal injury lawsuit because of a motorcycle accident in Maryland, he or she had better ensure that the other party is at fault. For example, if the other party is driving drunk, speeding or making illegal turns when the accident occurs, they are likely to be found negligent. The injured motorcycle rider has a case that can be filed for damages. However, in some cases the motorcycle rider may be found to be the one that is negligent. If the motorcycle rider runs into a vehicle that is moving slowly or stopped, he or she will be held liable.
The motorcycle rider should also be aware that in Maryland, there is a rule applied called "contributory negligence." This means that if the injured party is found to be any percentage at fault for the accident, he or she will not be able to collect any damages from the accident. This is a harsh and strict rule, therefore, the injured party better have a very thorough attorney who can help prevent this from being applied to his or her situation.
The Law Offices of Danny R. Seidman have been meeting the legal needs of clients in Charles County, Maryland and the southern Maryland area for more than 26 years. Clients that have personal injury cases, such as being injured in a motorcycle accident, are represented by the law firm. In addition, the law firm practices workers' compensation law, divorce law and family law. If any clients need a motorcycle accident attorney in Charles County MD, the law firm is available. To get more information, check out Dseidmanlaw.com.