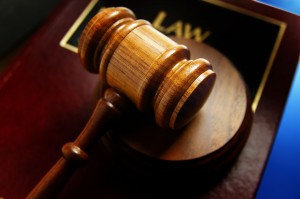 If an entrepreneur has to file for corporate bankruptcy whether voluntarily or involuntarily, they will need to seek out a bankruptcy trustee. Businesses located in the province of New Brunswick, Canada would need to deal with corporate bankruptcy trustees that are authorized to work in New Brunswick. The initial step is to find all of the trustees then review each one individually, to make sure the one that is selected is the best choice overall. While every corporate bankruptcy trustee in New Brunswick must meet certain qualifications, the ones with the most experience are usually the best choice so get the names of all the bankruptcy trustees that have more than five (5) years' experience. As the names of these trustees has been gathered, the entrepreneur can reach out to each one individually and assess them based on their abilities.
Questions to Address with the Prospective Bankruptcy Trustee
Find out whether the bankruptcy trustee is bilingual, since New Brunswick is the only officially bilingual province in Canada the trustee should be able to serve their client in either French or English. After establishing the names of all the officially bilingual bankruptcy trustees in New Brunswick, the entrepreneur should find out what kind of track record the firm has.
Simplest Way to Establish a Bankruptcy Trustees Track Record
One of the easiest ways to establish the track record of the bankruptcy trustee is to visit their website and click on the testimonial link. There should be testimonials left by former clients who hired the trustee to handle their corporate bankruptcy but if there, are no testimonials on the website it would be prudent to contact the firm and ask them to provide testimonials before moving forward and scheduling an interview with them. The preliminary consultation is free and will give the bankruptcy trustee the opportunity to explain the process in detail. While explaining the process the trustee is also going to explain the fees associated with the services. A bankruptcy trustee will charge whatever he or she wants for their services, so the entrepreneur should make it a priority to shop around.
Going through a corporate bankruptcy may seem intimidating but with these suggestions, the entrepreneur should be in a position to make a better-informed decision. There is no shame in going bankrupt and the sooner the entrepreneur begins the process the faster they can regain control of their financial well-being. For more information visit Powell Associates Ltd.