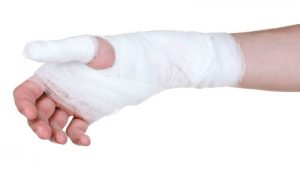 It doesn't take much for a person to get hurt bad enough to file a lawsuit. If the person gets hurt through no fault of their own, and someone else can be held responsible, the lawsuit is usually successful. However, it is necessary to understand what the laws are concerning such lawsuits in the state in which it occurs. A personal injury attorney in Towson, MD has taken on many cases for clients. Here are some facts that clients need to understand about personal injury law in Maryland.
A person who is interested in filing a lawsuit because of a personal injury should realize what the statute of limitations are for the state of Maryland. That time limit is three years from the date of the accident to file the lawsuit in a Maryland civil court. If the personal injury case is against a government agency, the client has one year to file a formal claim, and still has three years to file the lawsuit. If the client fails to the lawsuit filed in the time allotted, any opportunity to collect damages will be gone.
Maryland also applies a rule known as the contributory negligence rule. This rule creates an unfortunate situation for the client if the other party can prove that the client was any part at fault for the accident. If it turns out that client is shown to be at fault, they will be able to collect nothing in the way of damages from the accident. This is why it so important for the client to hire a lawyer with much experience at personal injury cases.
The law offices of Stephen A. Markey III have been offering legal solutions for clients in the Towson, Maryland area for more than 27 years. The law offices practice all varieties of personal injury cases. Some of these include, but are not limited to, auto accidents, drunk driving accidents, slips and falls, wrongful death, workers' compensation, and medical malpractice. If any clients are looking for a personal injury attorney in Towson, MD, these lawyers are available. Visit their website at Markeylawfirm.com.