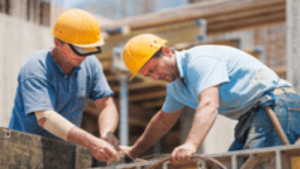 Each year, millions of people are injured on the job. According to OSHA, there were over 4,000 fatalities from work-related accidents in 2014 alone. Though accidents can occur on any job, construction and manufacturing careers cause the biggest risks. When a person is injured on the job, they have the right to file for workers' compensation. These benefits pay for their medical costs and their missed wages while they are recovering.
It is imperative for injured workers to inform their employer as soon as possible. Though there is a statute of limitations, the process of filing a claim cannot begin until the employer has been informed. This starts the process by filing a claim with the insurance company providing the workers' compensation insurance for the employer.
The insurance company requires a claimant to see their approved doctors. If a person chooses to see their own doctor or one who is not approved by the insurance company, their medical costs with this provider will not be covered by the benefits. Even if a person is under the care of their own doctor, they are still required to see the insurance doctor so a full diagnosis and prognosis report can be sent to the insurance company.
Within a couple of weeks of filing the claim, making a recorded statement, and seeing the insurance company's approved doctor, the injured worker will receive a letter that either approves their benefits or denies them. If a denial was received, the person still holds the right to continue seeking benefits through the appeal's process.
An attorney is be beneficial in helping an injured worker pursue the benefits they are entitled to. The attorney can work with the insurance company and advise the injured person on the steps they need to take. Should it be needed, the attorney will also assist the worker in pursuing a case in court against his or her employer and the insurance company.
Those workers who have been injured can receive legal help through Dulaney Lauer &Thomas LLP. They are a legal team who works with injured workers to represent their needs and help them pursue their benefits.