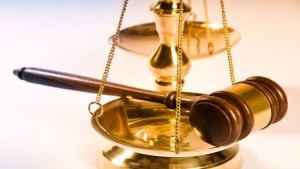 Are you interested in the benefits SSI has to offer to you? If so, you need to begin examining your current mental, financial and physical state to determine if you are eligible for SSI benefits. Navigating this process can be tricky, so you should never attempt to do so alone. When looking for experienced, passionate and effective help with SSI matters, go no further than the professionals at Liner Legal. We provide SSI lawyer services in Ohio, and will work to help you get the benefits you deserve.
While determining whether or not you qualify can be tricky, you can simplify the initial judgement by considering a few common requirements. These requirements break down into two categories: medical and non-medical:
Medical Requirements
Ultimately, to qualify for SSI you must be unable to work on a regular and continuing basis for a year or longer. You can also qualify if your condition meets the criteria of one of SSA's listing of medical impairments. Another basis for approval is based on your RFC (residual functional capacity) level that, if you are unable to do your past work and are limited in work related tasks. SSA reviews your age, education, and work experience, along with your RFC to determine if you can work based on their rules. In addition to physical limitations, your MRFC (mental residual functional capacity) will also be important when determining your work capabilities.
To prove to a judge that you are medically eligible for SSI benefits, you must have regular medical treatment, and updated medical records must be submitted. Without these records, your ability to receive the benefits you so desperately need will decrease.
Non-Medical Requirements
The main non-medical requirement to consider before filing for SSI benefits is your financial status. To qualify for SSI benefits, the applicant cannot hold more than $2,000 in countable assets. If an applicant is married, the total amount of joint assets is increased to $3,000.
These limitations are put in place to ensure that SSI benefits are being withheld for those who are in financial crisis. Because your financial assets and status are so important when applying for SSI, it is of utmost importance you consult with your legal representative before beginning the application process. They can help you set up a timetable that will allow you to apply at a time that will be most beneficial to your chances of success.
If you are ready to begin your SSI application process, please contact our offices at Liner Legal. We will set up a consultation where we will review your current medical and non-medical situation, and get to know more about you and your individual needs. We look forward to speaking with you, and providing representation for your SSI claim in Ohio.