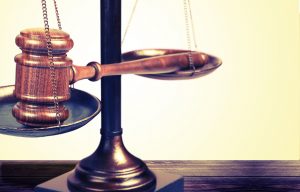 You have spent your life being careful, planning, making decisions, protecting and providing for your family.  You've worked hard, accumulated your wealth and assets all to give yourself and your loved ones all that you felt they deserved. Upon your passing wouldn't you like to make sure that all of that is taken care of and distributed to your friends and family in accordance with your wishes. An estate planning attorney in the St. Petersburg, Florida area can help you do just that.
Did You Know That …
When a person passes away in the state of Florida, should they do so without a Final will it then falls to the government to decide what is to be done with all your assets and wealth? Furthermore, sometimes they will do it without consultation with your family and without knowing the circumstances of your family situation. You spent a lifetime with financial planning and budgeting to make sure your family was cared for.  Don't leave it to the government to then have the final say in your life's work.
Were You A Charitable Soul in Life?
Many people upon their passing chose to help those organizations that they supported while they were alive.  Be it some medical cause you are particularly passionate about or some other worthy cause you felt strongly for.  You can set up with an Estate Planning Attorney that upon your passing donations can be made to these organizations in your and your families name. What better legacy to leave than to help those lives that carry on after your death. You never know, what better gift could there be than saving a life even after your passing.  That is a legacy that carries on long after you.
It's Time to Set Things Up
Leave your family peace of mind. Don't leave any questions unanswered. Make your wishes clear to those you love. Feel free to contact the Hill Law Group today to go over the options that are available to you.