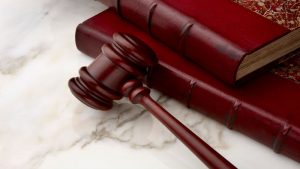 When a person is injured in an accident by someone else through no fault of their own, the first concern is usually about how the medical bills are going to be paid. Hospital bills are rather expensive, not to mention the money the person will lose by being unable to work for a period of time. This is where securing the services of a personal injury attorney may be able to help the injured party recover damages from the other party. There are personal injury attorneys in Auburn, Indiana who help clients to understand what is involved in a personal injury lawsuit.
Understanding Personal Injury law in Indiana
The individual who is pursuing a personal injury lawsuit in Indiana needs to know that the statute of limitations allows two years from the date of the injury and accident to file the lawsuit in a civil court. If the lawsuit is not filed within that time period, any opportunity to have the case heard may be gone and so the chance to be awarded damages. It is imperative that the injured party acts quickly on the lawsuit.
More on Personal Injury Law in Indiana
Indiana also employs a modified version of what is known as the comparative fault rule, which means that the other party can file a complaint that the injured party is partly to blame for what happened. If this is found to be so, the percentage the injured party is found at fault will be reduced from any damages awarded. If the injured party is found to be 50 percent or more at fault, no damages will be awarded at all.
Who to Call for Representation in Auburn, Indiana
Yoder & Kraus are attorneys in Auburn, Indiana who have been providing personal injury solutions for clients in the area for more than five decades. In addition to personal injury law, they also represent clients for real estate, elder law, drunk driving cases, criminal law and much more. If an individual wants to consult with personal injury attorneys in Auburn, Indiana, they are available. To get more information, visit us. Like us on Facebook.