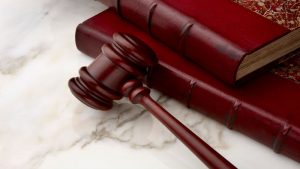 If you have not been paid for your wages, you generally must complete a complaint with the Massachusetts Attorney General's Office (AGO). To make a claim, you need to gather as much information as possible. This means you will want to collect guidebooks, pay stubs, and related records associated with your issue. While you will need the paperwork to file a claim, you do not have to include the documents with the complaint.
A Non-payment of Wage Claim
Even if you file a complaint online, the process can become confusing. That is when it is a good idea to discuss your grievance with an employee law attorney in Springfield, MA. He or she can help you clarify your rights in this respect. For example, a non-payment of wage claim can be used for most of the following complaints:
• Receiving less than the minimum wage
• Not being paid appropriately for the hours that were worked
• Being incorrectly classified as an independent contractor
• Violations with respect to tips
• Violations with respect to earned sick time
• Disallowed meal breaks on the job
Filing a Discrimination Claim
You should also contact an employee law attorney if you feel you were discriminated on the job with respect to pay. For example, if you are a woman and a male co-worker received more money than you for doing the same work, you are entitled to file a claim. Visit website for more details.
If you do file a claim with the AGO, the response will depend on the outcome of an investigation. The AGO may respond by doing one of the following:
• Sending the employer a warning
• Penalizing the employer and having him or her pay the unpaid wages, including a penalty
• Filing criminal charges
• Providing you with a letter that permits you to sue the employer for unpaid wages
Again, before you pursue a case, you need to speak with an employee law attorney about your specific problem. Whatever you decide to do, you need to make sure you can rely on legal counsel to serve as your advocate.
Obtain further details by contacting a firm such as Connor Morneau & Olin LLP today. To make sure your dispute is fairly evaluated, it helps to have an attorney on your side.