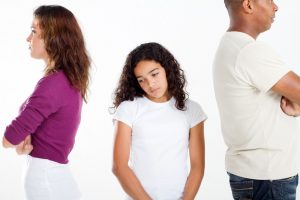 When visitation is addressed during a custody case, you need to follow the guidelines of the court to ensure that your child's needs are met. Therefore, it is not a good time to argue or create confrontations when deciding a child's visitation or primary place of residence. The court must make a decision that is in the best interests of the child.
What Is Child Custody?
To understand visitation rights in Tucson, AZ, you need to familiarize yourself with child custody. Child custody defines a person's right to make decisions about the welfare and care of their child. These decisions are normally based on a child's religious activities, health care needs and education. The parent who has custody of a child is known as the custodial parent. In most instances, the child resides with the custodial parent the majority of the time.
When Disputes Occur
Visitation rights refer to the parenting time given to the non-custodial parent, or the parent who has not received sole legal custody. Often, custody arguments arise when parents ask the judicial system for a dissolution of their marriage or legal separation. The same difficulties can also arise between parents who no longer reside with one another or who have never been married.
Some parents may agree on visitation rights, while others need to contact an attorney because they don't. In turn, the court will allow one parent to enjoy primary custody of a child while the other parent's role is less dominant. If a disagreement surfaces about a child's care, the custodial parent has the power to make the final decision.
Joint Custody
In some instances, parents have joint custody of their child. To obtain this type of custody, each parent must acquire an order for joint custody and submit a parenting plan in writing to the court. Again, courts make custody decisions that are in the best interests of a child. Therefore, they do not favor one form of custody over another.
Who to Contact Online
You can learn more about custody issues when you contact us online or by phone. Set up a consultation today to discuss your custody worries and concerns.