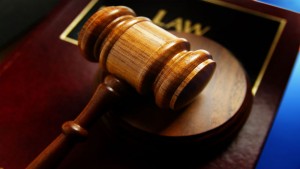 What information is provided in the first meeting with a divorce attorney in Honolulu? After some time discussing the situation, an attorney may ask for some pertinent information which may include a social security number. Why is that so? The attorney needs to be able to present the potential case to the courts, and he or she sometimes needs to act immediately. If the attorney has the information already, they can take action with a single call. It may take weeks to prepare the paperwork. But if they have names, addresses, socials, and other information, they can prepare the report ahead of time. The attorney will keep it buried until necessary.
What details of the divorce are needed? A divorce attorney in Honolulu needs to create a full picture of the situation. The clearer a potential client can be, the more effective the attorney can be at taking those first few steps. An attorney will need three sections of information in the first consultation. This generally breaks down to:
• The who: Who is involved in the divorce? That includes an active girlfriend that has come into the picture, a family member that lives with the ex-spouse, children, etc.
• The when: The attorney will ask to build a timeline, and that includes all the major stops along the way. When did the marriage begin? How long were they dating before? When were children born, and when did the break-up become official, if ever?
• The Why: This piece of information may be difficult to provide for many because they are so fundamentally adverse to divorce. For others, it may be as simple as a one-word answer. Regardless, the "why" is a valuable piece of information because it provides motivation and reasoning for the situation. It also helps build a case when an ex-spouse is being combative in their willingness to cooperate.
The above helps begin the discussions on the right foot. A divorce attorney in Honolulu can look over the full picture and prepare a report. Contact Greg Ryan & Associates for more information. That report can be filed in a moment after a phone call. Divorces do not always end fast, but they certainly begin fast.