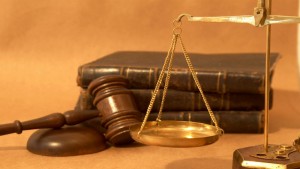 Prior to 2007, a veteran that filed for disability was forced to wait until such time as the VA issued its final decision on whether to grant benefits or not. This is no longer the case; a veteran can now hire lawyers specializing in veterans benefits as soon as the appeals process has started.
Hiring a lawyer is the best option:
Never lose sight of the fact that the VA is a government agency and the laws, rules and regulations that govern any actions are extremely complex. Not only that, when an appeal is made the Board of Veterans Appeals has lawyers, as a result you should have equal professional representation.
When the rules changed in 2007 the veteran applying for benefits must wait at least six months before seeing a decision on whether or not he or she will be granted service-oriented compensation. If the claim is denied, and many are, it can take up to two years before the appeals process at the local level has been completed, then it is forwarded to the next level which is the Board of Veterans Appeals in the nation's capital. The veteran can look for a further two year delay. With the various levels of appeal and the time it takes to go through each level, it is easy to see why some veterans don't see their benefits for ten years or more. Trying to process these appeals without the help of lawyers specializing in veteran benefits is a major mistake.
Improved success rate:
Veterans that are represented by seasoned lawyers are the most likely to win their case on appeal. Those that do hire a lawyer are denied at the appeal level only 17 percent of the time, a far cry from those that attempt to go it alone.
Lawyers specializing in veterans benefits can help win at appeal. If your application for VA disability benefits was denied you are invited to discuss your case with Jackson & MacNichol, Attorneys at Law.