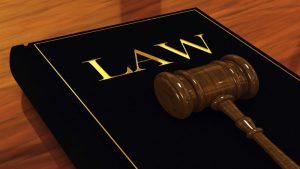 There are plenty of reasons why people buy new cars, one of which is the fact that they are fed up with paying repair bills. The last thing a consumer expects is that his or her new car is no different. An old car is probably just worn out; a new car may be a lemon. If you live in California you can hire a California lemon law attorney and seek recourse under the law.
The lemon law in California covers new vehicles that, within a specified period of time, exhibit serious defects that can't be repaired after a number of attempts by the manufacturer or the manufacturers authorized representative which is often the dealer that you purchased the vehicle from. If the vehicle is found to be a lemon in accordance with the law, the aggrieved consumer can elect to have a new vehicle or a refund of the money paid.
What qualifies as a lemon in California?
If, in accordance with the Song-Beverly Consumer Warranty Act the vehicle is deemed to be a lemon, the determination must be made within 18 months from the date the vehicle was delivered or within 18,000 miles.
Furthermore:
* If the fault is deemed to be such that it is a serious safety issue that might result in death, the manufacturer is granted two opportunities to repair the problem
* It will be declared a lemon if it has been out of service for 30 days for warranty problems
* It will be declared a lemon if a problem which is not a serious safety issue has not been rectified in four attempts
If you feel your vehicle meets these points then you may wish to engage the services of an experienced California lemon law attorney to help you settle the dispute.
If you have a possible lemon vehicle in California you will be looking for a California lemon law attorney. You can find a trusted attorney when you visit the web site of Lemon Law America.