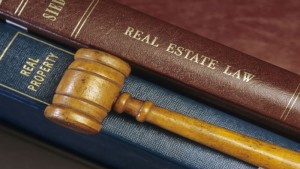 Although hiring residential real estate lawyers in Chicago can add thousands of dollars to the cost of a new home, it's a worthwhile investment for a variety of reasons. Here, potential homebuyers can learn how a real estate lawyer can help them close the deal while avoiding expensive mistakes during the transaction.
Contract Help
While most people can negotiate with others, the deal's terms must be outlined in a written contract to be regarded as legally binding. An attorney can not only negotiate on a client's behalf; they can ensure that the purchase contract follows state laws and addresses issues specific to the property. For instance, in some places the law stipulates that both buyer and seller have 72 hours to review a contract before it becomes binding. An attorney can make the client aware of these rules while reviewing a contract and making important changes.
Addressing Lien Issues
A real estate lawyer can perform an important service known as a title search, which is done to ensure that the property is free of encumbrances such as judgments and liens. The title search's outcome is very important because it reveals whether a seller has the right to sell the home. Because attorneys often have professional relationships with title companies, they can get the job done faster than a buyer could on their own. With an attorney's help, a new owner can get proof that a judgment or lien has been satisfied, which can be useful if the owner plans to get a mortgage.
Transfers
Contract preparation and negotiations can be quite complex if either party is a trust, partnership or corporation. A real estate lawyer understands these arrangements and their legal requirements. As such, the lawyer can ensure that a contract's terms are within the state's laws, and that they don't violate the corporation, trust or partnership's charter.
The Final Word
Hiring a legal counselor with Starr Bejgiert Zink & Rowells makes sense because of the complex nature of real estate transactions. A competent, experienced lawyer can protect a client's interest and ensure that his or her transaction is done in accordance with state and local rules.