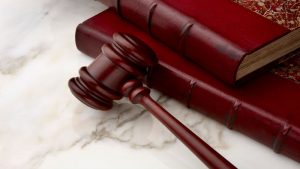 When you realize that your loved one is in a nursing home that is unsafe, it can make you feel sick. Any abuse situation in this kind of setting must be handled with the utmost care. According to the laws in the state of Illinois, nursing homes are required to submit to an annual investigation.
Also, under the Nursing Home Care Act in the state, a resident has certain rights. By speaking to a nursing home abuse attorney in Effingham, IL, you can go over these rights.
Resident Rights
Resident rights include the following:
The right to complain about treatment or care issues
The right to choose a doctor
The right to maintain one's own personal belongings and clothing
The right to refuse treatment
The right to manage one's own budget
The right to examine one's medical records
The right to freely communicate
The right to freedom of religion
The right not to agree to medical restraints, if medically supported
Obtaining an Unbiased View
If a loved one's stay in a nursing home ended in death as the result of neglect, you should discuss the case with a nursing home abuse attorney immediately. In turn, the claim must be evaluated by a health professional who is objective and unbiased.
The health professional must have practiced in the relevant area of medicine or lectured on the topic within six years of the filing. The report from the professional must be issued within 90 days of the claim being filed.
When you speak to a nursing home abuse attorney about physical abuse issues, you will find that the area is broad. Some abuse involves bedrail injuries, injuries from restraints, and physical, emotional, and psychological maltreatment.
Who to Notify about Your Concerns
To discuss your case further, contact Smith Law, LTD in Charleston, IL. Call a specialist in the field to help you with your situation. Pick up the phone today and dial 800-232-1325. You can pay visit to their Facebook page for latest news and updates