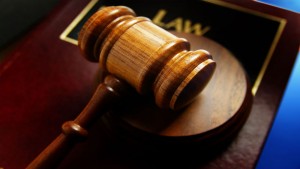 A living will is a document that will indicate to medical personnel and family members how certain medical issues should be handled if someone is unable to make that decision. The great benefit of living wills is that they can prevent medical treatments that only prolong the dying process. Family members are spared some of the anguish and guilt associated with making those decisions.
A living will normally addresses such issues as when to terminate life support. Most people do not want to be kept alive by medical technology if there is no chance that they will ever regain any quality of life.
Will Another State Honor a Living Will?
Yes. State laws vary, but the medical practitioners in another state should assume that the living will expresses someone's wishes.
Living Wills Are Not Only for End-of-Life Decisions
A preprinted living will does not provide guidance for many of the medical questions that can arise. A living will can also state, for example, that someone wishes to have all possible and medically recognized treatments.
Can I Still Make Medical Decisions for Myself If I Sign a Living Will?
A living will does not mean that someone has given up their right to make medical decisions for their own care. They still have the right to talk to their doctor about their care and make decisions. The living will only takes effect when someone is unable to say what they would want to have done.
Health Care Power of Attorney and/or Living Will?
A health care power of attorney names a trusted person to make medical decisions on their behalf. Many of the medical decisions that might have to be made for a seriously ill person are not "pulling the plug" decisions, but involve a choice between treatments that might not be answered conclusively by a living will. Having a specific, trusted person named in advance as the person designated to make those decisions is helpful.
A living will and a health care power of attorney together provide the greatest level of protection in ensuring that someone's wishes concerning critical medical decisions will be honored.
A living will is a very important document regarding critical medical decisions, so in order to adequately express your wishes, talk to an experienced attorney. The Law Office of Gilda O. Karpouzian in Annapolis, MD offers compassionate and affordable legal services for all issues concerning estate planning and administration. You can like them on Facebook.