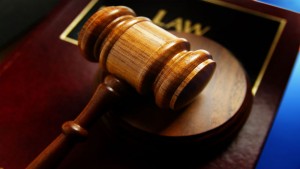 Determining how to market your SS disability attorney firm can be difficult. Thankfully, we have laid out four key areas you should focus on to ensure your marketing is both effective and ethical:
1. Your Specialties
Dealing with the SSA can lead to a wide variety of potential cases. Due to this, some firms tend to focus on tackling specific kinds of cases. If you list case types that you are best suited to taking on, your clients will feel more secure in hiring you to represent them. Additionally, specializing helps keep your work focused and more effective, allowing you to serve your community more effectively.
2. Your Availability
Those with disabilities will often be in need of help gathering documents and sometimes even being transported to important locations. Because of this, and other pressing issues, your availability to talk with and assist your clients is of utmost importance when presenting yourself as a social security law firm. Clients who need more individualized attention will be put at ease once they know their schedule can potentially work alongside yours. Including this information can also help you avoid taking on clients that will be difficult to manage give your workload and preferred hours.
3. Your Area of Service
With the amount of social security specialized law firms out there, it is important that you are specific about the area your firm's services covers. When clients are looking for the firm that will best suit their needs, the first thing they will look for is what firms are in close proximity to them. By making this information clear within all of your online postings, you will be able to reach out to a wider base of potential clients.
4. Testimonials
People enjoy the feeling they get when reading that a firm has helped their lives in the past. Offering testimonials from past satisfied clients can help you show that you are a firm that looks out for your clients. Overstuffing your site or postings with testimonials can look tacky, but a few well-placed and sincere ones in the appropriate places can do wonders for your image and likeability.
Knowing how to approach SSDI disability attorney marketing can be a difficult task, but by following these guidelines and placing a focus on ethics, you will be sure to create advertisements that are truly useful to your client base. After all, every move your firm makes should be in their interest.