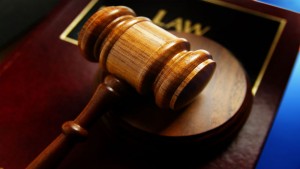 If while living in Freeport, Illinois, you suffer from a personal injury, you may find yourself in need of a personal injury attorney.  He or she will guide you through the process of making a claim. Under their auspices, you will be able to determine the amount of compensation you should receive for your damages.
Compensatory Damages
Under tort law, you can seek compensatory damages for your personal injury. Your Freeport attorney will explain to you the two basic types of damages for which you may apply. There are two types or categories of compensatory damages. They are general and special.
General Damages
General damages are the hardest type of damages to attach a monetary figure to. Even the best personal injury lawyer understands the difficulty for these are not easily quantified. General damages are less tangible than their special damages counterpart are. This classification includes such things as:
Pain
Suffering
Mental anguish
Loss of consortium (inability to have normal family relationships with spouse or partner)
It is important you understand the need to get the figures right in establishing compensation for general damages. In fact, your attorney must reduce them to what is called a "sum certain" before you head to trial.
Special Damages
Special damages are those items that are quantifiable and easily given a monetary value. They are dubbed measurable losses. Your personal injury attorney can easily explain the different kinds of special damages. Among them are such things as:
Medical expenses e. g. hospital stays, medication, rehabilitation services
Loss of earnings both in the present and in the future accident
Damages to your motor vehicle in a car
Loss of other types of property and the cost to replace or repair them
Any costs associated with domestic help or caregiving
Overall, special damages are the easiest for your personal injury attorney to define, denote and set a price tag to.
The intent of compensation damages is to try to position you, as you would have been before the personal injury took place. It is up to your lawyer to ensure that the financial figure accurately and completely meets this goal.
Get in Touch with a Personal Injury Attorney
In Freeport, IL, as is true across the nation, accidents happen. When a personal injury results from the situation, it is important that every step be taken to ensure the victim receives compensation for his or her loss. Whether the damages are general or special, you will need the services of a personal injury attorney such as those provided by Fisk & Monteleone Ltd., to help you get your life back together again.