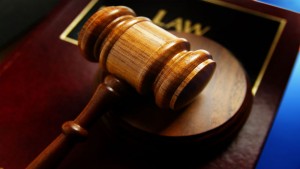 Colorado has laws that directly impact the compensation that someone will receive after being injured because of someone's negligence. Most people don't know about these laws, but the insurance companies take full advantage of them every day.
Colorado's Statute of Limitations
Most personal injury lawsuits in Colorado must be filed with the court within two years from the date of the accident. If the person did not realize that they had suffered an injury until later, the two-year time limit would begin on the day that the injured person discovered the injury.
When an individual has a claim against the government, whether it's a city, county or the state, that person only has 180 days in which to file a formal claim. Anyone who is late in filing a claim will lose their right to have their case heard by the court. It's very important not to wait too long before consulting with injury attorneys in Fort Collins.
The Modified Comparative Fault Rule
One of the first things that happen in many personal injury cases is that the person responsible for the accident or their insurance company tries to blame the victim. This is a very effective strategy that can result in the injured person receiving less compensation than they should.
If someone is in an auto accident and was found to be speeding even a few miles over the limit, the defendant would try to shift as much blame as possible to the victim. Even if the other driver was completely at fault for the accident, they would try to find some way to reduce their own degree of fault from 100% to a lower percentage.
• If the victim was awarded $100,000 for their serious injuries, but was found to be 15% at fault, they would receive $85,000 instead of $100,000 ($100,000 less 15% or $15,000 = $85,000.)
• If the accident victim is found to be 50% or more responsible for the accident, they will not receive any compensation.
Insurance companies know that they can save a lot of money by shifting as much of the fault as possible to the victim, so before making statements to the insurance company, talk to experienced injury attorneys in Fort Collins. Burton & Burton has generations of legal expertise within their law firm. Call them for a free professional evaluation of your case.