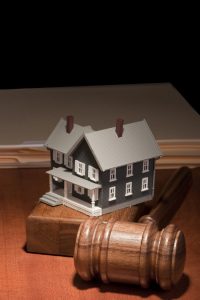 Are you interested in a home and want to purchase it? If so, then perhaps you will want to seek a lawyer that has experience in real estate property. Most people do not think they will need a lawyer for this kind of procedure, but there are situations that may arise where the transaction can become complicated. Purchasing a home whether it is previously owned or new is a huge investment therefore for your best interest you will want an attorney to assist you with all the paperwork. You can find a reputable real estate attorney in Morristown, NJ area that can assist you with buying your home. When you have a professional lawyer looking over the documents concerning the home you are interested in, it will give you peace of mind in knowing you made the right decision in hiring them.
The Importance of Hiring an Attorney for Real Estate Transactions
When you hire an attorney that has experience in handling real estate issues they will go over the contract and any other form of documents to make sure everything is correct before you sign any papers. If anything is done incorrectly and mistakes are made it could result in some serious problems, that is why you hired a lawyer so they can take the proper steps in making sure this does not happen. Your real estate lawyer will work on your behalf, together with a mortgage officer, real estate agent and the home seller's attorney, to facilitate the transaction and to be sure that everything goes accordingly and smoothly to the law. During the process of buying a home it involves a lot of legal documentation that is binding such as bill of sale, legal descriptions, deeds, title insurance policy, mortgage loan documents and the title.
Your Attorney will protect you financially and legally
By hiring a professional lawyer they will provide their services from start to finish during the transaction of you purchasing a home. Having an attorney represent your interests at the closing of the sale is highly important, because sometimes it can become complicated and you will need them to assist you every step of the way. In return your attorney will explain each procedure that is being taken so that you fully understand everything and also guarantee that your interests and rights are protected throughout. A trustworthy and reputable attorney will be sure that you are completely satisfied with how the transaction went with purchasing your new home.