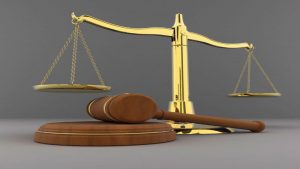 Interested in buying a home in Gilberts? Perhaps you're selling a home, instead. You might even be facing pressure from your lender and need to think about a short sale. Whatever the case might be, working with a real estate attorney is a smart decision. Why should you consider working with such a professional?
Help for Buyers
If you're thinking about buying a new home, then a real estate lawyer can provide you with a great deal of assistance. For instance, your offer to purchase must be worded correctly, or the seller could exploit a loophole or something left unaddressed. Purchase contracts must also be drawn up correctly. There's also the fact that you need someone present at the real estate closing. A real estate lawyer can help in these areas and many others.
Help for Sellers
Selling your Gilberts home? A real estate attorney can help by creating properly worded, legally binding sale contracts, and can act as your agent at the real estate closing if necessary. You'll also find that these attorneys can help with any type of real estate related litigation, including security deposit litigation.
Help for Those in Foreclosure
Facing foreclosure is never an easy process, but there is a help. By working with an experienced attorney, it may be possible to go through a short sale, rather than an actual foreclosure, which will result in a very different outcome for you. An experienced attorney can work with the lender on your behalf, offering stress relief for you, but also helping to negotiate the most positive outcome possible.
Condominium Considerations
Condos offer unique living arrangements and some interesting benefits in comparison to owning a traditional single-family home. However, because of the communal nature of these facilities, they have very different legal considerations, and some of unique challenges can arise. Working with an experienced attorney can help with condo conversions and any other type of condominium litigation you may be experiencing.
At Jackson Abdalla Law Group, we have years of experience representing clients in many different situations involving real estate and real estate litigation. Whether you simply want to ensure that your offer to purchase is correctly drawn up, or you're facing another challenge involving real estate transactions, we can help. We invite you to contact us today by calling 773-550-3853 to schedule a free consultation.