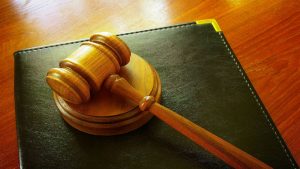 Having an excellent immigration lawyer can mean the difference between winning or losing your case. These professionals are generally hardworking, honest individuals who want to help you through this tough time. However, not all lawyers are of the same caliber. We'll explain how to choose the right lawyer below.
Lawyers at USCIS
There are a few lawyers who are known to hang out around immigration offices in order to find customers. This is not an ethical type of behavior and these individuals should be avoided. The great immigration lawyers are going to be far too busy with their cases to spend time running around immigration offices looking for new clients.
Professional Lawyer
Be certain the person you hire is an immigration lawyer, not a petition preparer or visa consultant. While many of these people have your best interests at heart, they do not have the legal knowledge that is required for this type of case. Most of these individuals will offer you typing services but can't do much more than that. You need an actual lawyer.
Language Fluency
You will want to select a lawyer who speaks in the same language as you do. This will make the entire process more streamlined and also ensures that you and the lawyer are always on the same page in terms of your case. You should also expect this expert to be able to offer certified translations of any documents from your native language to English that are accurate.
Spend a Little
You don't want to select the lawyer who is the least expensive. This person might not have the skill and experience you need for your case. You want to do research on who the best lawyers are before making a choice. You don't have to pick the person who is the most expensive, but someone who has a competitive cost is often better than those offering bottom of the barrel pricing.
References
Another great way to find the right lawyer is by talking to friends and family. Anyone who has dealt with immigration will probably have information about lawyers to seek out or avoid. With word of mouth, you can find exactly what experience to expect as you work through your own case.
Quality Immigration Lawyer
At the Law Offices of Inna Vernikov, PLLC, we offer many services for those who are working toward immigration. We'd love to be a part of your journey. You can learn more and get in contact with us at VMLawNYC.com. You can also visit them on Google My Business.