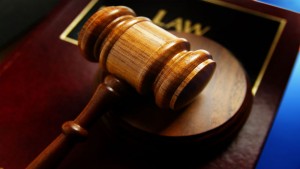 If you are seeking to apply for disability benefits in the state of Missouri there are a number of ways to go about it. More often than not you can apply for benefits online but certain instances require you to go to your local social security office to complete the application process. Under the following circumstances you can file for disability online:
   * If you over the age of 18.
   * Are not and have not received benefits in the past.
   * Have been unable to work due to a medical condition for the last 12 months in more.
   * Have not been denied benefits in the past 60 days.
Information Required to Apply
You will have to provide a lengthy list of documentation in order to file for disability. The application process will require you to provide information about you, your medical condition, and about your previous place of employment. The following information will be required from you when you apply:
   * Date, birth place, and social security number
   * Name and social security number of your spouse
   * Names and dates of birth of minor children
   * Banking information such as routing number and account number.
   * All medical information such as names and address of doctors as well as a list of medications.
   * A list of medical tests you have had performed.
   * Salary information from your previous employer as well as a list of employers up to 5 previous jobs.
After you have filed
Once the application is received by the disability office they will provide you with confirmation that they have received your information. After they review the information they may ask you for more documentation if needed. Once the decision has been made they mail that decision directly to you after the application has been processed and all parties have been informed.
Conclusion
The entire process can be quite tedious especially if have medical issues that prevent you from leaving your home or even filing online. It is important that you ask a family member to assist you if you are unable to file for disability on your own. If you feel that your claim is complicated and requires expert attention you should contact a social security disability attorney in Missouri to help you complete the application process. It is always best to consult with someone who is an expert in the field of social security law and can get you the result you deserve.
If you need help with the disability application process, you need an expert social security disability attorney in Missouri. Contact the Grundy Disability Group today for assistance you can trust.