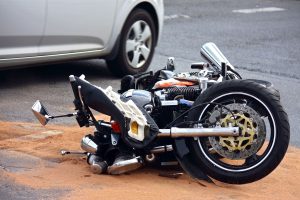 No biker is like another. Some riders choose motorcycles as cheap and fun transportation. Others appreciate getting together with their buddies to cruise the highway or enjoy the adrenaline rush of off-roading. Whatever their reason for joining the millions of motorcyclists, bikers enjoy the ride.
Bikers vs. Distracted Drivers
What all bikers have in common is distracted drivers who seem unable to see motorcycles in their vicinity. They're too busy talking, eating, or pulling up their playlist to spot the motorcycle coming into the intersection or about to pass their car. After the accident, the biker is probably headed to emergency surgery while the driver probably ended up without a scratch.
Sometimes, drivers don't even stop to call 911 or to offer help. They just hit the gas and run. Every motorcycle accident attorney in Tucson, AZ has witnessed the suffering caused by car/motorcycle accidents many times.
The Risks of the Open Road
The very thing that makes motorcycles so appealing is the same that makes motorcycle accidents so serious. There's no protection between the biker and the road. Leathers and helmets help and should always be worn, but human bodies are fragile when compared to asphalt and steel.
1. In two out of three motorcycle accidents, the driver of the car or truck caused the accident by violating the biker's right of way.
2. Approximately 70% of motorcycle accidents happen at intersections.
3. A motorcyclist is 26 times more likely to die in a motorcycle/car crash than anyone in the car.
4. A motorcyclist is five times more likely to be injured than passengers in the car.
5. Since 1999, the fatality rate has more than doubled for motorcycle accidents.
Arizona's Personal Injury Laws
In Arizona, there is a two-year statute of limitations for most personal injury cases, beginning on the date of the accident. Missing this deadline means the case won't be heard by the court.
Arizona follows the comparative negligence rule. If the injured person was determined to be partly at fault for the accident, their compensation would be reduced.
If you've been seriously injured and need a motorcycle accident attorney in Tucson, AZ, call the lawyers at Price and Price Law Office. They provide committed, strong, and experienced legal support for accident victims.