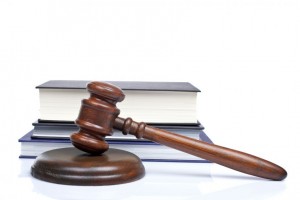 Social Security is a federal government program that provides a number of benefits; the two principal benefits are dependent on your age if you are electing to retire or the contributions you have made through payroll taxes if you are claiming for disability benefits. Rarely would a person who has reached the age of retirement ever need the services of a lawyer but the same cannot be said for someone applying for disability benefits.
For those who suffer from either a physical or mental disability and have accrued sufficient work credits they can apply for monetary assistance. It is unfortunate but it is a fact; about 70 percent of applications made for disability benefits are denied out of hand. The percentage of applications that are denied is somewhat less when the applicant has a social security lawyer but denials are still common.
As a result of so many initial claims being denied they are then subjected to an appeals process that is mandated by the Social Security Administration. Although you can make an initial appeal by simply asking that your application be reconsidered the first real test is when the applicant is asked to appear in front of an administrative law judge. At this point it is very wise to be represented by a social security lawyer, these advocates can be very instrumental in helping you to win your claim as they are very intimate with the laws, rules and regulations that apply. Most social security lawyers will have worked with clients who have been faced with similar problems, this alone will help considerably when they are fighting for you. A lawyer who has been exposed to the appeals process will know what to expect in the way of questions and what the judge will be expecting in the way of additional evidence that supports the disability claim.
There is no good reason why you should not hire a social security lawyer, he or she will not get paid unless they win your case as the law decrees that they work on a contingency basis. Because of this, if the lawyer accepts your case you know they will work very hard to ensure your case ends with a success. The lawyers will be prepared with all your work history and medical history; they will get supporting statements from medical practitioners who have been involved with your case and when the time comes for the hearing the lawyers will use their deep knowledge and appreciation of the SSA rules and regulations.
Of course it is not necessary to hire a social security lawyer to take the case to appeal but the odds of a layman winning without the help of a lawyer is considerably less that winning with a lawyer.
Check this link lawnjh.com right here now to find out more.