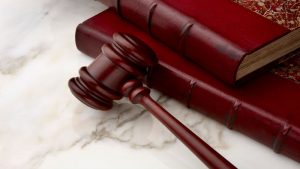 When you need to rent a property and need to make sure that the lease agreement provides exactly what you need, you may want to enlist the help of a qualified attorney. If you're a landlord and need assistance with tenant questions or need to seek eviction of a tenant, a landlord tenant attorney can be of help. In almost any situations involving landlord rights or tenant rights, a knowledgeable attorney can assist.
Tenants and Landlord
Tenants have a number of specific rights that must be understood and taken into consideration in rental and lease transactions. But then, it's also essential to know your rights and obligations as the owner of property. Fortunately, you can find an experienced landlord tenant attorney in Santa Barbara, CA who will assist in matters involving residential properties and commercial properties with expertise in such specific tasks as negotiating services, drafting leases, and clarifying issues between a property owner and a renter.
Visit Buynak, Fauver, Archbald & Spray LLP to receive skilled help with land use questions, real estate matters, and many other legal matters and complex business situations. Talk to a member of the team for questions involving easement disputes, lot line adjustments, purchase agreements, sale agreements, right-of-way disputes, eminent domain questions, zoning issues, and partition questions. You'll put more than five decades of experience to work for you.
Complex Issues
Legal questions involving easements, development projects, covenant enforcement, land use, and view protection are just a few of the complex issues that you may be involved in as a landlord, a purchaser, a renter, or a leaseholder. It's important for your landlord tenant attorney to also take into consideration the emotional element of legal questions in order to create minimal disturbance of the peace of mind of all parties involved.
If a legal question can be settled with mediation or arbitration, all efforts in this direction are exhausted before litigation is started.