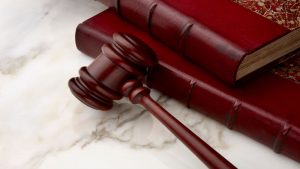 Struggling with debt and not sure how you will ever get out of the situation you are in right now? You are not alone. There are millions of people living in the United States who are dealing with a similar situation. You may have tried getting out of debt on your own by setting money to the side and trying to consolidate to make repayments a bit faster, but you may still be struggling. If you cannot seem to get ahead, filing chapter 7 bankruptcy in PA could be the right solution for you.
How Does It Work?
One of the most common questions people ask before they file for bankruptcy is, "How exactly will this process work for me?" There are a number of steps you would need to take to get started. While the process may seem challenging and even a bit lengthy at times, filing for bankruptcy is often a good solution for those dealing with a large amount of debt. If you are tired of struggling and would like to enjoy financial freedom, speaking with a bankruptcy attorney is a great idea.
The attorney can talk to you about the possibility of filing chapter 7 bankruptcy in PA. It is different from some of the other chapters because with this particular option, you do not have to repay money back to the creditors on a monthly basis. Instead, you would need to sell off some of your assets as a way of earning enough money to pay off some of the debt that you owe. While you may need to sell some assets, you can still keep your home during the process, which is one of the main things most people are concerned about when they start this filing process.
Will It Help?
You may have heard some stories about filing for bankruptcy and how it negatively impacts your credit score. Although it will leave a mark on your credit report, it can help you in a number of ways. If you cannot afford to make payments to the creditors, you are probably receiving harassing phone calls from them because they want you to pay them the money that you owe. Once you file for chapter 7 bankruptcy in PA, the harassing phone calls should stop, and you should be able to start working on getting out of the debt.
If you are struggling, there are helpful resources available. Professional attorneys may be able to provide the assistance you need to get out of debt. You can call now for a Free Consultation to get started with the process of overcoming debt and enjoying financial freedom.
Follow The Law Offices of David M. Offen on Twitter for more news & updates!