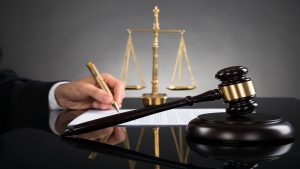 Regardless of guilt or the nature of the offense, if you are being charged with a crime, you need professional representation.
Criminal cases can be slippery situations, so it's important that your criminal defense is intelligent and skillful in a way that can only be done by a legal professional. Your attorney should understand the legal process better than anybody, which ultimately allows them to navigate and manipulate the system in a manner that is favorable to you.
Covering All Areas of Criminal Law
This applies to all of the areas of criminal law and criminal defense in Atlantic City, NJ is certainly available for anybody being charged with a crime.
Drug charges
Gun charges
Assault and domestic violence
Burglary
Juvenile
Casino crimes
At the law office of Mark D. Kargman, Esquire, your attorney understands the uniqueness of your situation and addresses it as such. This makes for an efficient representation that is tailored to both the crime in question and you in general.
24-Hour Availability
Your attorney also understands that they may be needed outside of standard business hours; when you require criminal defense advice, you can count on your attorney to be available.
Providing Objectivity
Your attorney is able to approach the situation with a level head and objectivity. These qualities are extremely important, especially when you may be overwhelmed with emotions and worries about the future. You can rely on your criminal defense attorney for a sensible approach that comes from years of experience working with criminal law.
Your attorneys use their skills to drive the most desirable outcome in the realm of what's reasonable and they will help you understand the situation as well as what you can expect during and after the process is finished. Follow us on Twitter.