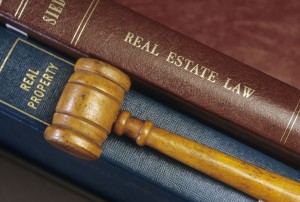 Whether you're expanding a business or needing to have a building constructed for a new one, there are many laws that regulate commercial construction. Most of the laws deal with safety issues to protect employees or the public from being injured in an unsafe building. However, there are other regulations and laws concerning commercial property that you need to be aware of for your business.
Zoning Laws
Before construction can begin for your business, you need to make sure that the property is zoned correctly for your type of business. If zoning for the location isn't suitable for your business, then you would need an attorney experienced with commercial real estate laws in Santa Barbara, CA to get the area rezoned if possible. If not, an attorney could give you advice on what to do so your business meets zoning laws in the area.
Easements and Right-of-Way
If traffic going to your business location would need to cross over or use property belonging to someone else, then your attorney may be able to negotiate right-of-ways and easements with the other land owner. If the other property owner is a government entity, such as the county or federal government, then you will need a real estate attorney who specializes in real estate laws involving the government.
Improvements to Property
If you're leasing property for your business and you want to make improvements on it such as adding a building or a parking lot, then a real estate law attorney in Santa Barbara, CA may be needed. The lease with the property owner will need to be examined to see if improvements can be made or if certain ones are prohibited.
An attorney familiar with real estate laws should be consulted when you are leasing or buying property for your business to avoid as many problems as possible.